Description
---
ZLK-25 Automatic powder bag feeding packaging machine unit is specially suitable for powdery material, the packaging material is paper bag, PE bag, woven bag, the packing range is 10-25kg, the maximum speed can reach 3-8bags/min. High efficiency, advanced design suitable for various requirements.
Application
---
Suitable for portion pack of flaky chemical and viscous powders, drug, feedstuff, grease, chemical and other granular or granular materials with powdery materials ( such as water reducer, industrial naphthalene, flaky stearic acid ,bean pulp, linter pulp ,granular (powdery ) feedstuff, tea, etc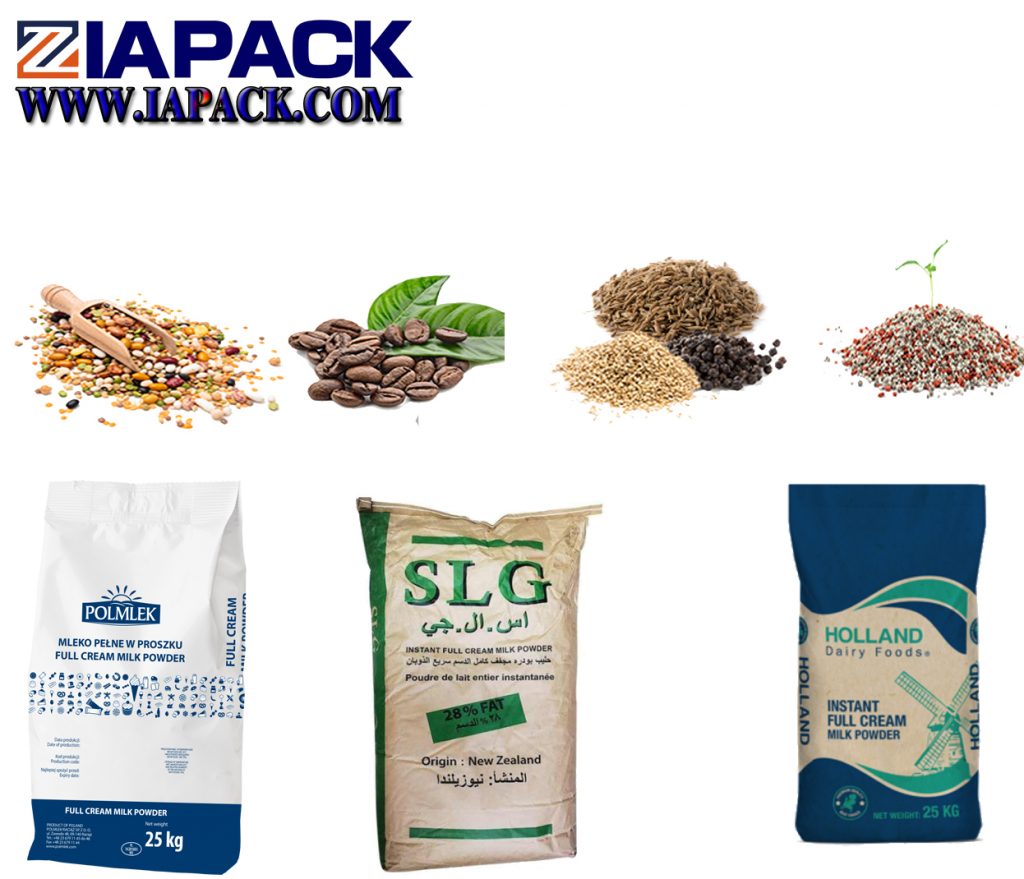 Configuration explanation
---
1 The machine is easy operated and stable because of adopting Siemens PLC and 10 inch color touch screen in control part.
2 Pneumatic part adopts Festo solenoid, oil- water separator, and cylinder.
3 Vacuum system adopts Festo solenoid, filter, and digital vacuum pressure switch.
4 The magnetic switch and photoelectrical switch are provided in every movement mechanism, which is safe and reliable.
Mechanism component
---
1 Automatic picking-up bag system: Automatically pick up the prepared bag.
2 Opening bag, clamping, holding bag mechanism: Automatically open, hold and fix bag.
3 Hugging bag and conveying mechanism: Hugging bag and conveying bag.
4 Sewing bag: Automatic conveying bag and automatic sewing (sewing bag)
5 Electrical control part: Completely control the whole packaging unit.
6 Automatic weighing machine: ZTCK-25 screw weighing machine
7 Conveyor: Convey material automatically
Technical parameters
---
| | |
| --- | --- |
| Packaging material | prefabricated woven bag (lined with PP/PE film) |
| Size of bag making | (530-750mm)x(250-380mm) LXW |
| Measuring range | 15-25KG |
| Measurement accuracy | ±50G |
| Packaging speed | 3-8 bags/min (slight variation depending on the packaging material, bag size etc.) |
| Ambient temperature | -10°C~+45°C |
| Power | 220V 50HZ 3Kw |
| Air Consumption | 0.5~0.7MPa |
| External dimensions | 5860x2500x4140mm (L x W x H) |
| Weight | 1600kg |